Long days and nights…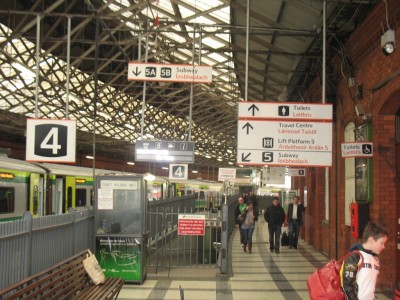 Even when I went to Ireland and had to traipse all around Dublin until we could check into our hotel room without crashing, I knew that staying up had a purpose. I wanted to see every sight, drink in every moment and yet I could be exhausted but I couldn't sleep and miss a moment of what I was seeing.
I took pictures of everything I could, some made sense, some didn't but those moments are locked in my memory for a long time.
Right now, I'm having the opposite problem. I have no purpose in staying up and yet I am up at all hours.
I've watched almost all 500 channels. Sorry Music Choice, you and the Espanol channels haven't been touched.
And yet without her I am sleepless.
I miss my wife. I know she is working hard, trying to find a job everywhere including Austin, DFW, San Antonio and she's frustrated. With her gone, looking, helping her mom & dad with a renovation in Fredericksburg, I am looking for sleep.
It isn't here.
I've watched informercials, tried sleeping pills and they all don't work.
I know that I will be able to finally sleep when she is home. When I can hold her then I will be able to get the sleep that my body needs.
But my heart will be better when I get that first kiss.
Get here soon Joanna… I miss you.