This photo was taken at the Cooper Pirates vs Andrews game at Lubbock Cooper.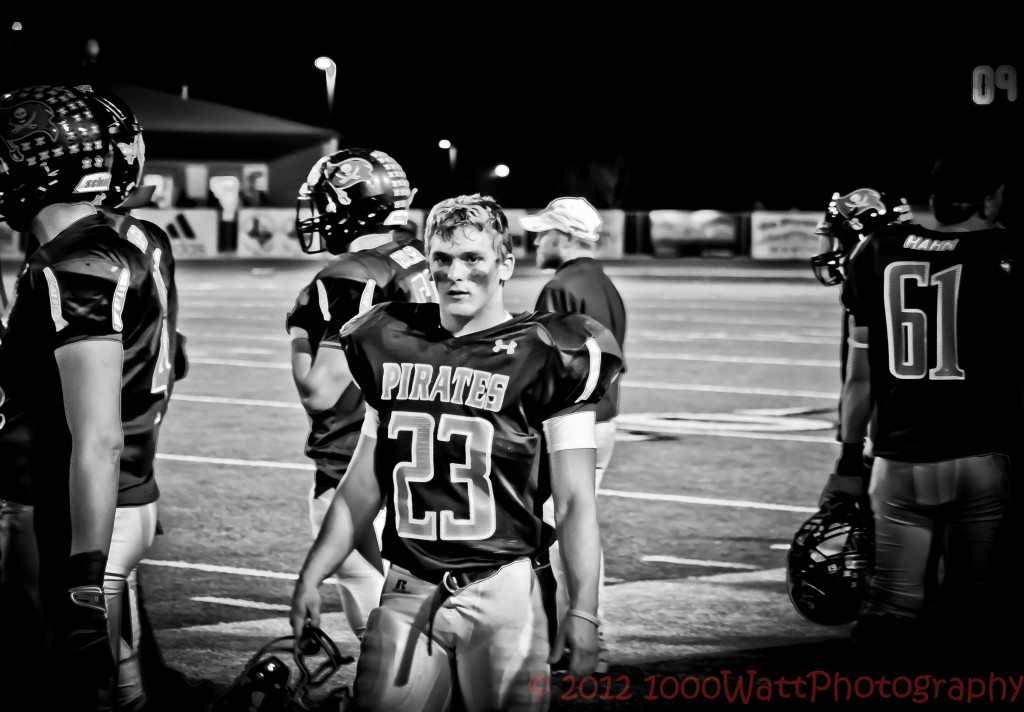 Behind every man is a boy.  A boy who hurts, who wants to win to prove his father proud. But yet he is still a boy.
A man has to go through heartache and loss to know what pain is.
He has to go through triumph and victory to know that he doesn't ever want to taste defeat for it is too bitter a taste for him to suffer through.
But yet, he stands and stares, looking past me, to his father in the stands. Looking for approval, looking for acknowledgment.
He thinks he doesn't need it , he has his teammates, his fans, his friends but yet there again he stares.
A glare of intimidation, of faith, of power, of spirit.
Then he puts on his helmet and goes to the huddle as he has been called to make one play, to make one stop, to catch one pass.
A gladiator on the field of glory , pain and team.