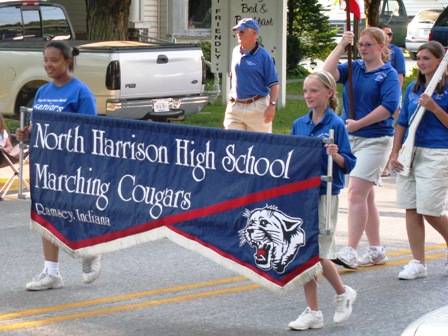 I am so proud of my daughter Shelby. Today her band finished 1/4 of 1 point from making the Indiana State Band Finals with their "Oriental Impressions"  show. She called me crying because she wanted to go to state. She thought I would think that she failed.
You are so wrong my dear.  I was so proud of her because she made an effort, doing something different that she had never thought of doing before and succeeding in it. She's been doing band, while helping design sets for the Drama Club play, and taking honors classes.
Her high school band was recognized for being the 11th best division C high school band in  all of Indiana. To put it in perspective for you Shelby, there are 382 high schools in Indiana and your band was in the TOP 10% in the state.
You should be proud of yourself Shelby, your 66 fellow band mates should be proud and your school is proud of all of you.
I am proud of you more because you made the effort and fell short. Some bands don't make the effort. You called me in tears because you wanted to make me proud.
You did. I believe in you and everything that you do.
I love you!